my first attempt at a magic wallet. and my dog :)
i'll post my latest attempt at trying to sleep here. tomorrow i'm going to have lunch with a friend who i need to give some money to, and being the crafty gal that i am, i decided to try and make one of those "magic" wallets to give the money in. i bought all the fabric with the intention of recreating another wallet that i have, and i still have plenty of fabric left to try that out with at another time.
so this wallet is mostly hand sewn.. which i'm not used to doing so my fingers are incredibly sore at the moment.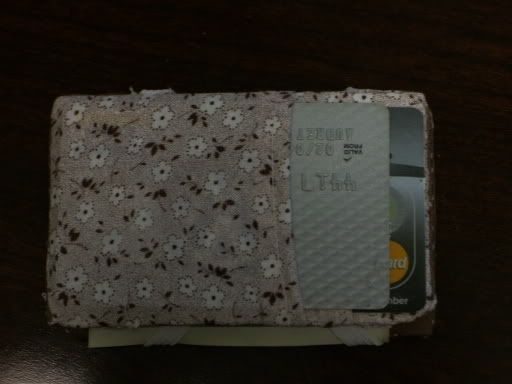 as you can see, i tried to make it with the outside pockets for various cards.. and the first layer is a bit crooked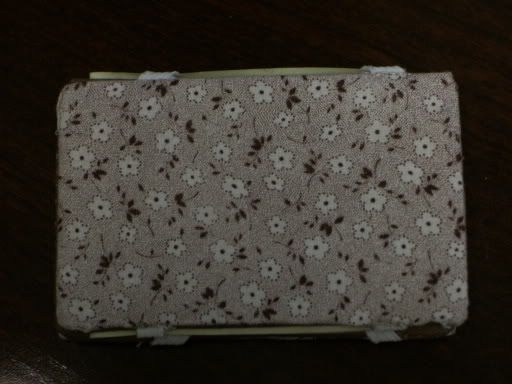 plain back. i got too frustrated trying to make another 2 card pockets.
the magic in action!!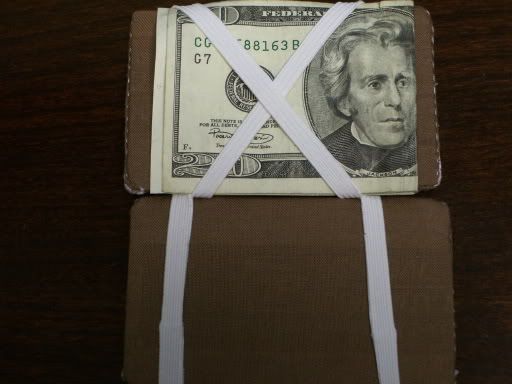 and finally, to show the thickness of the wallet: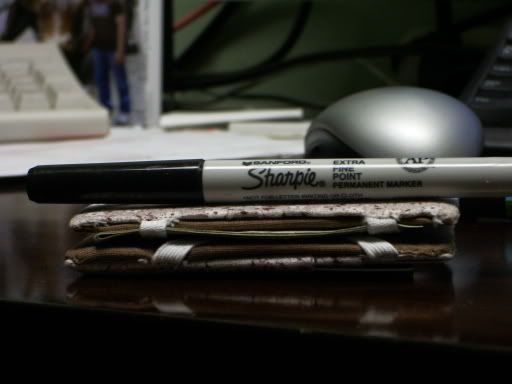 if you clicked to see my dog, sorry i didn't put her picture up first. this is my old doxie (12 yrs) enjoying an old pillow for a bed. i made an envelope type pillow case for it so that we can wash it easily from random fabric i had bought to make some pj's out of. but of course, i didn't buy enough :(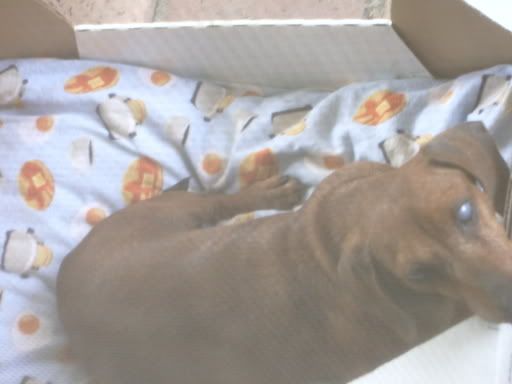 ok! thanks for looking :) when craftster comes back up i will be cross posting this!