more swap goodies!
once again, i couldn't help myself and joined yet another craftster swap. this time was an exciting challenge though because i signed up for the boy-girl swap where we would be crafting for our partner of the opposite sex. i got toyshirts as my partner, so ian.. if you're post stalking and checking up on my blog look away now before you ruin your surprise!
i, in my usual craftster ways, asked MANY questions before figuring out what i wanted to make. one thing that i knew for sure i wanted to do was a travel knitting tin because ian has many quotes about boys and knitting in his signature. sooooo.. even though he said that i probably shouldn't do anything knit based for him, i couldn't help myself. mainly because i'm selfish and i really wanted to do this project. plus it gave me an excuse to buy a pack of fine tip sharpies :p
so here is the knitting tin in all its glory!
the front: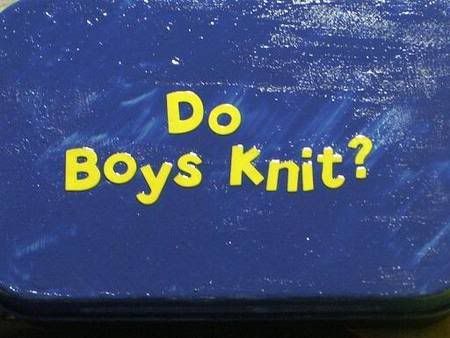 everything included inside the tin which includes two handmade cable needles (i forget the sizes), measuring tape, scissors, nail file, paper, pencil, stitch markers (shrinky dinks are my friend!), a VERY strong magnet, an extra safety pin to use as a stitch holder, a small crochet hook, stitch abbreviations, and handmade needle gauge :
a close up of the stitch markers and the needle gauge :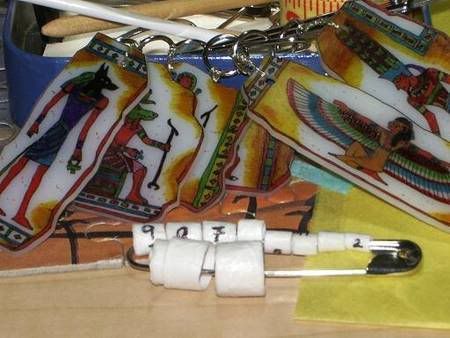 and how everything fits inside the tin :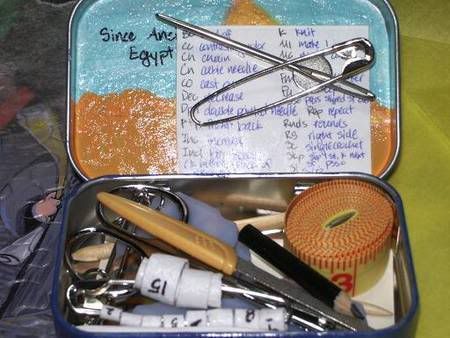 my other project for ian is an ashtray that has the logo of his preferred tobacco (he rolls his own cigarettes). this came out a bit more novice than i had hoped for. it was my first time painting glass and i bought the ashtray from a goodwill store :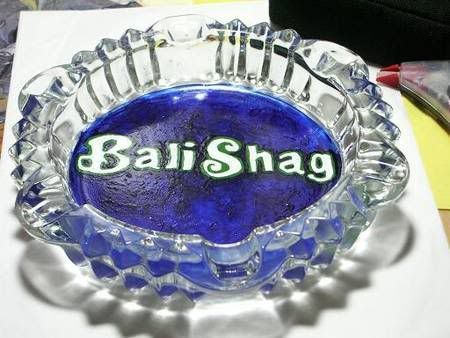 and finally, i made him a duct tape robot of love :)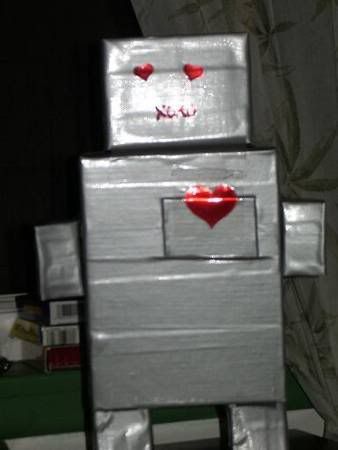 but he's a special robot.. he's a condom dispenser!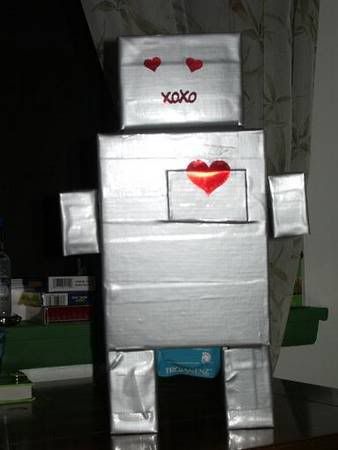 haha, okay. that's it! i'm probably going to make a mixed cd to go along with all this swag. i'm hoping that he likes everything i made. maybe if i have the time i'll make a chinese take out magnet or something.. i hope he isn't let down by what he gets cause i asked so many damned questions and then i ended up making things that i think are fun :p