tadaa!!!
as promised, it's picture time!!
this is my beautiful skirt in it's unblocked glory, hanging out on my bedroom floor :)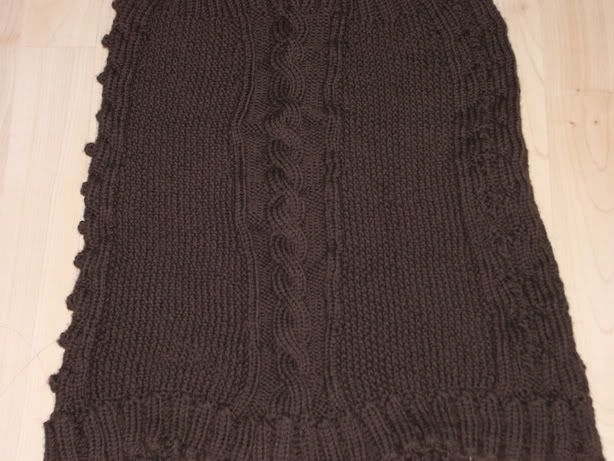 here's the top that i'm considering wearing with my new skirt. haha, it figures that last month i bought sooooo many different tops to go with my yarn, and then i decide that this top goes best (and i had it all the time...) on the bright side, this means that i'll get more money for yarn when i return all the tops that i did buy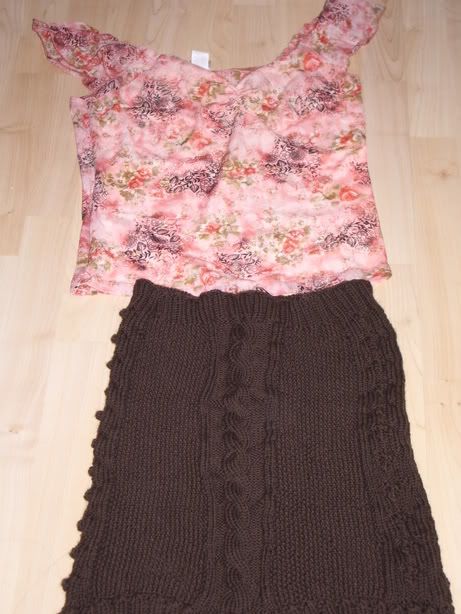 close up of the top with said skirt. colors go well, don't you think? i like it.. i think. i'm too lazy to go shopping for anything else though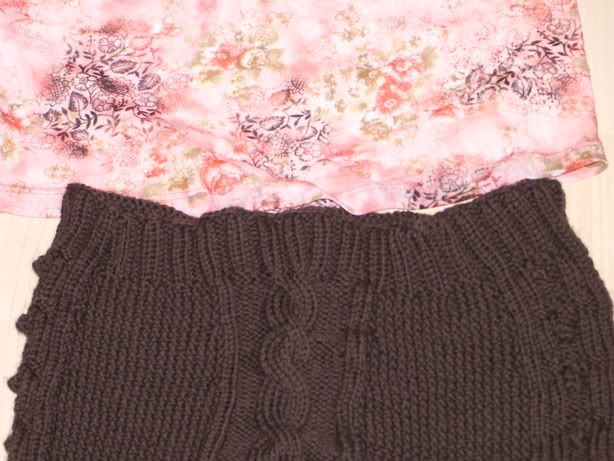 and here it is.. blocking. i'm hoping that i do this right. it's making me quite sad though that this yarn smells like wet dog while soggy.. i think i should've added some woolite or scented something to the water. at least i know for next time :)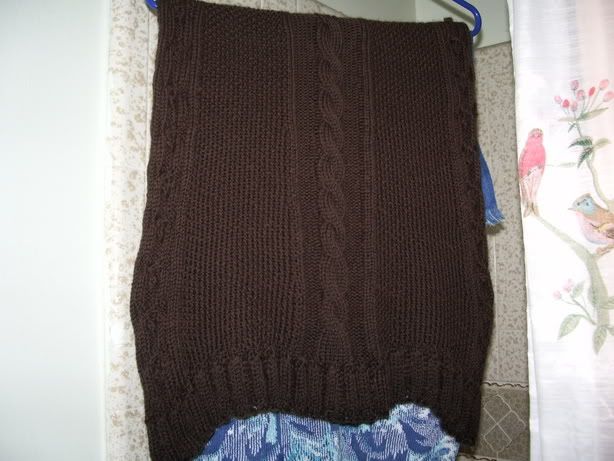 will update as soon as skirt is done blocking! i can't wait to try this on after it's blocked to see what the difference is!